Bar 46
Ante up and drink up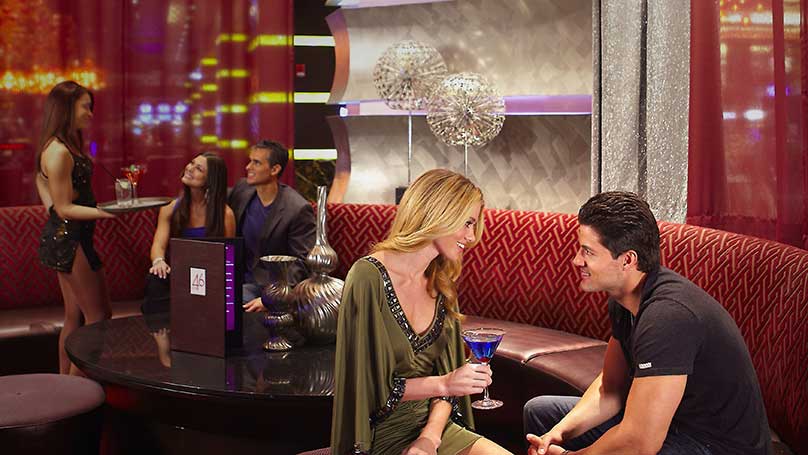 This hot spot was named for the year 1946, when the Golden Nugget property in Las Vegas first opened. Bar 46 is a mixologist's dream, with one of the largest liquor portfolios in Atlantic City. The menu is brimming with cutting edge-drinks mixed with some untraditional ingredients you don't usually see.
---
Per the Governor's Executive Order, the consumption of food & beverage in all public spaces is permitted indoors including beverage service starting Friday, February 5.
Face coverings are required while seated at a table until your food or beverage is served. Face coverings can only be removed when actively eating or drinking and must be put back on when finished.
Food and drinks will only be served to guests that are seated in an authorized area (casino gaming space, restaurant, etc.). Guests will not be permitted to consume food or beverage while moving about – they must be seated and not moving.