Rush Lounge
Feel the rush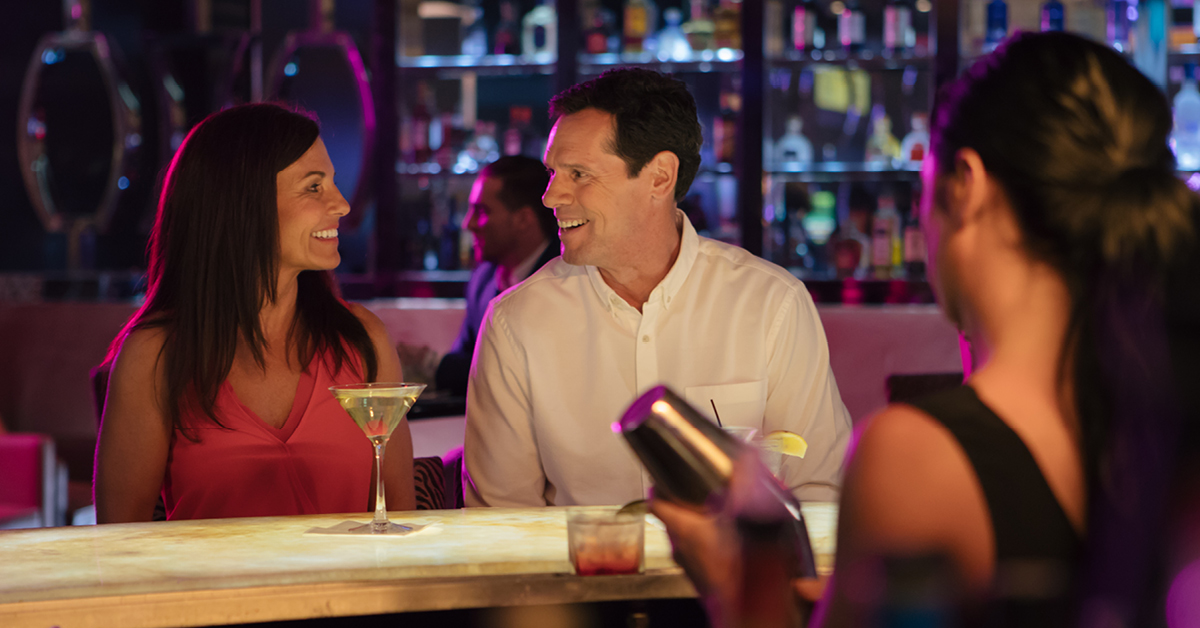 OPEN FOR COCKTAIL SERVICE ONLY
Rush Lounge is a fun, friendly place to hang out whether you're networking or not-working. You'll find this social gathering spot just steps from the casino and main atrium. Settle in at the bar with an ice-cold beer and watch the latest game on flat screen high-definition TV's. Challenge your luck at blackjack, roulette or Rush's bar top video poker. Take your favorite drink to a private table designed for company and conversation. Rush Lounge is an ideal place to mingle with friends or to just sit back and enjoy the music.
Per the Governor's Executive Order No. 183, indoor drinking and smoking resumed on Friday, September 4th at 6am.
Face coverings are required while seated at a table until your food or beverage is served. Face coverings can only be removed when actively eating or drinking and must be put back on when finished.
Food and drinks will only be served to guests that are seated in an authorized area (casino gaming space, restaurant, etc.). Guests will not be permitted to consume food or beverage while moving about – they must be seated and not moving.
Per the Governor's Executive Order No. 194, the consumption of food & beverage is not permitted indoors from 10pm – 5am daily starting Thursday, November 12.
HOURS
Friday & Saturday

4pm - 10pm