Foghat
Friday, December 27 | 8:30 pm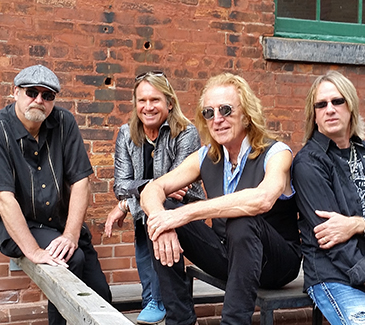 In the Grand Event Center
Formed in 1971 when Lonesome Dave Peverett and Roger Earl left the British blues-rock band, Savoy Brown, Foghat has earned eight Gold records, one Platinum record and one Double-Platinum record. And they continue to release new music every few years.
Foghat's live performances show why the band is still around today and why they will be able to keep on rockin' as long as they want. This band truly is timeless. Constant touring is part of their DNA and the band just loves to play.
Their live show is as intense as ever with the incredible energy and musicianship that one would expect and hope for from a seasoned band with such a long musical history and they are bringing their fans along for the ride.
The iconic band from the past is rocking just as hard as they did decades ago, if not more! Foghat's thunderous blend of blues, boogie and butt-kickin' rock 'n' roll are shaking walls and fans everywhere.
---
All guests must be 21 or older.
---