The Revivalists - Into The Stars Tour
The Revivalists - Into The Stars Tour
Friday, September 3 | 8:30 pm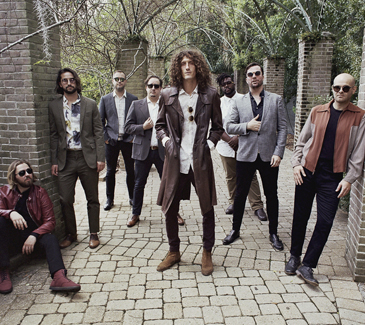 ---
The Revivalists scheduled to perform on June 4, 2021 has been rescheduled to Friday, September 3, 2021, stating,
"While recent news and vaccine rollouts continue to bring hope into our hearts that we may be back on the road soon, we have come to the tough decision that in the interest of everyone's health and wellbeing we will be postponing our non-socially distanced spring dates to this upcoming fall. Refunds will be available at the point of purchase for those who can not attend the rescheduled dates. We thank you all for being patient and understanding, we can't wait to be back with y'all again as soon as it is safe!"
---
H20 Concert Venue
Some people say 'luck is the intersection of hard work and opportunity'. On their fourth full-length album and first for Loma Vista Recordings, The Revivalists chronicle, catalog, and capture an unbelievable ride where ten years of tireless hard work would be unexpectedly revved up by the wrongly dubbed "overnight success" of the gold-selling number one single "Wish I Knew You."
Like any enduring band worth its salt, they reacted the best way possible to newfound popularity - by buckling down and turning up with an album chock full of tunes worthy of even greater success. It's the result of a trip that unassumingly commenced in 2008 with hundreds of underground shows yearly and culminated 10 years later with not only "Wish I Knew You," but three years of back-to-back sold out headline tours.
---
All guests must be 21 or older.
---